Thursday 3rd October 2019: Harvest Festival
Our children Brightened Up this Harvest and celebrated our Harvest Liturgy sharing Fabiano's story to show how we can help and support the work of CAFOD. Thank you to all who have donated food goods to enable us to distribute to those in need within our community.
Wednesday 2nd October 2019: NSPCC
The NSPCC visited our school today and delivered their Speak out. Stay safe. assembly to share information with your child about how they can keep themselves safe from harm and get help if they have any worries.
It was a very worthwhile and empowering session for both pupils and teachers. They spoke to the children and staff about the valuable work they do across the country, and talked about how important it is for everyone in our school community to join them in their 'fight for every childhood'.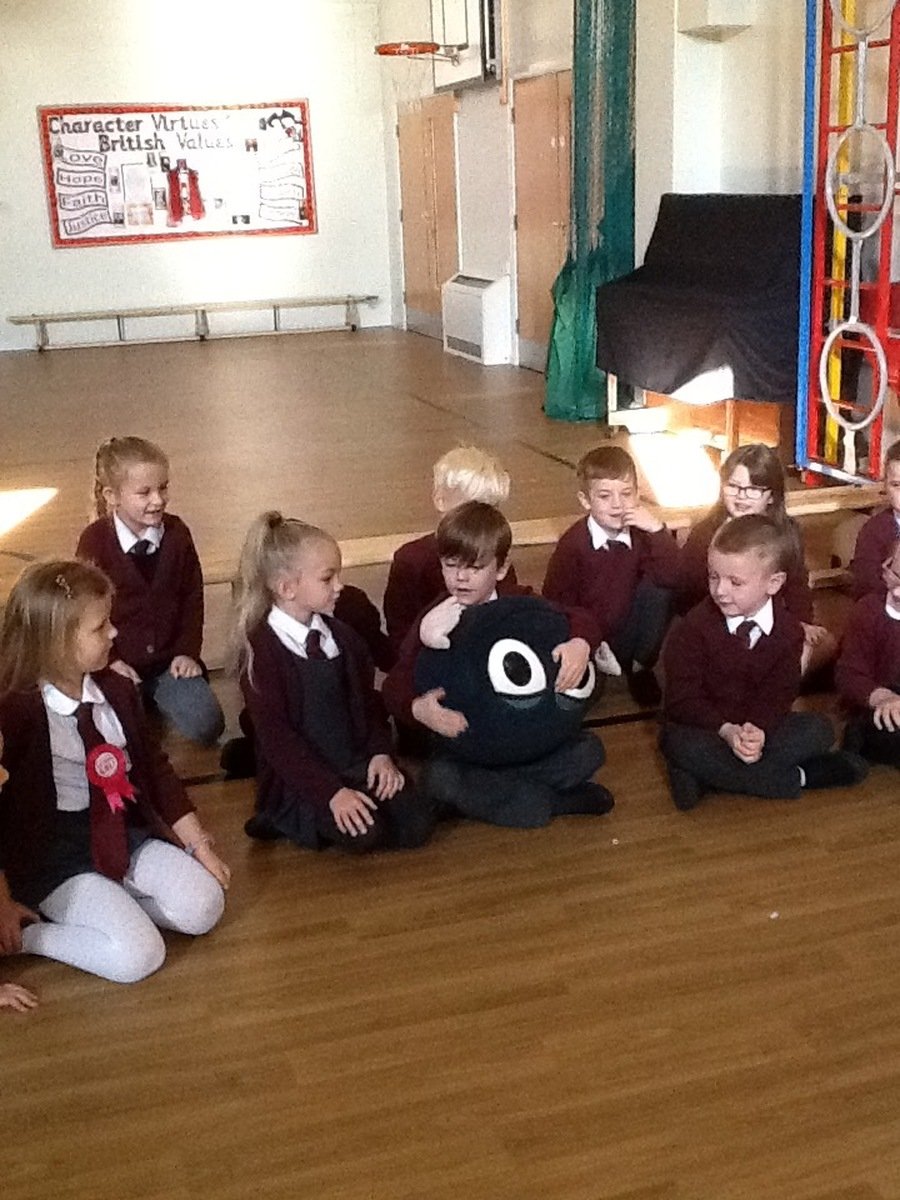 Monday 23rd September 2019: Goole Academy(Primary Futures and Science Day)
Raising aspirations by helping younger children understand the link between learning and their futures.
Our children in Upper Key Stage 2 visited our Local High School to participate in a Primary Futures programme where they experienced talks form various people from different occupations. In the afternoon the children experimented in all 3 sciences: Biology, Chemistry and Physics.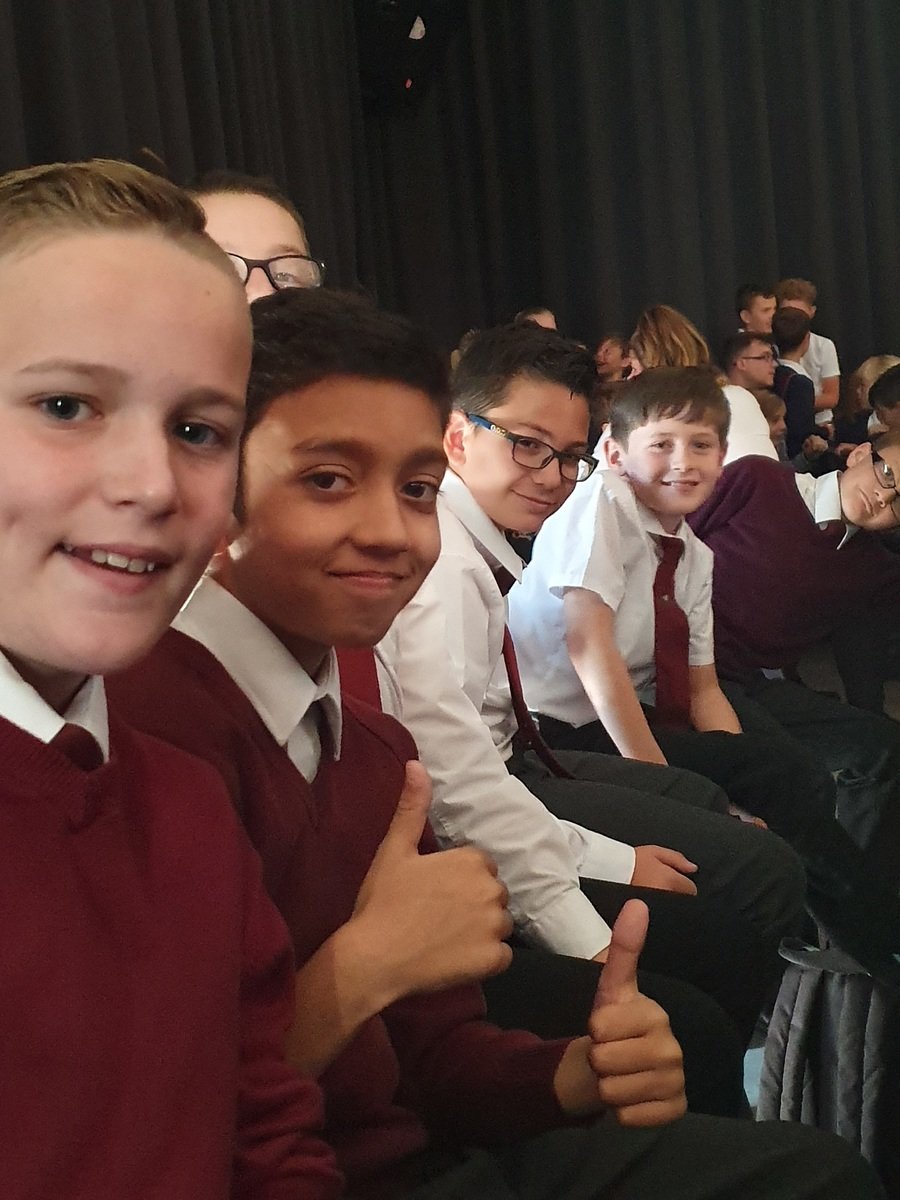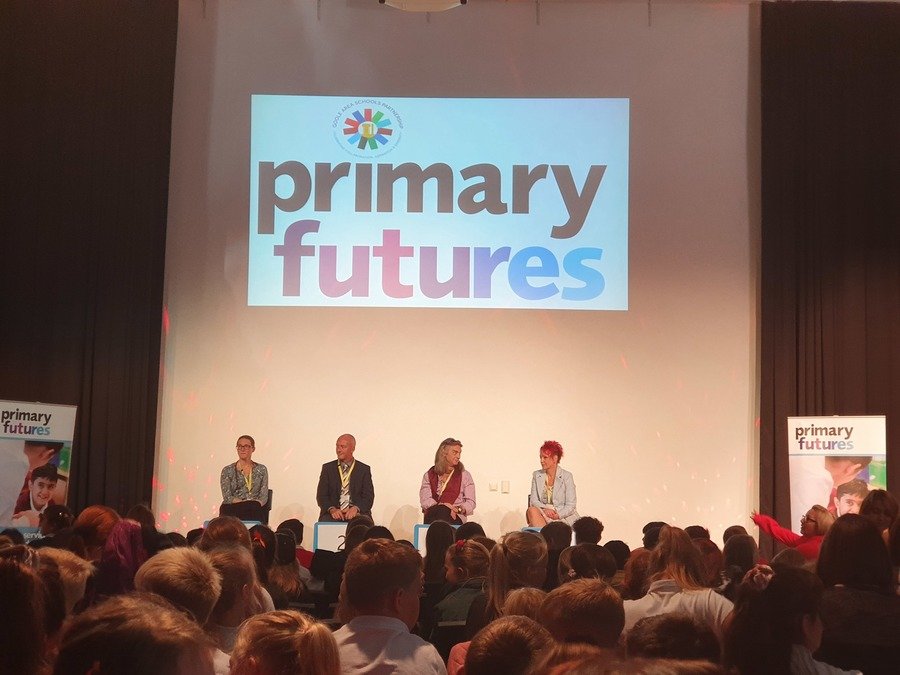 Wednesday 25th September 2019:
Today the whole school 'joined in the movement' and took part in a variety of sporting activities to mark National Fitness Day. This was an opportunity to highlight the role that physical activity plays across the UK, helping us raise awareness of its importance in helping us lead healthier and active lifestyles.
Friday 27th October 2019: Welcome back Mass
We joined together as a whole school and Parish community on Friday to celebrate Mass with Father Nigel. Thank you to all parents and parishoners who were able to join us.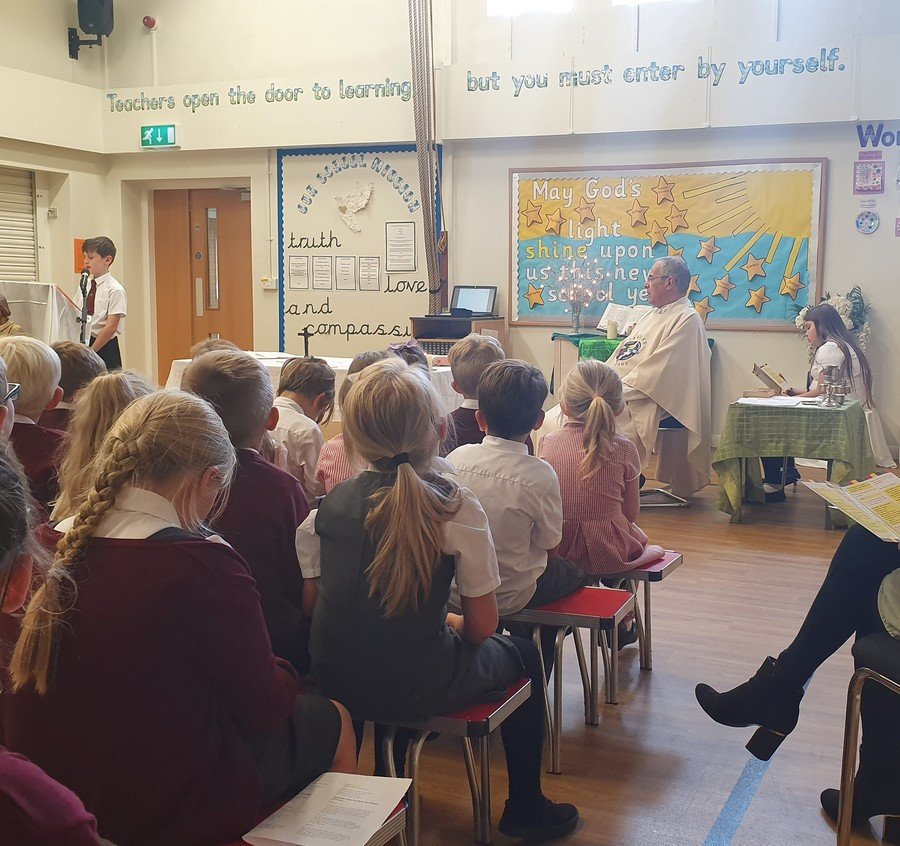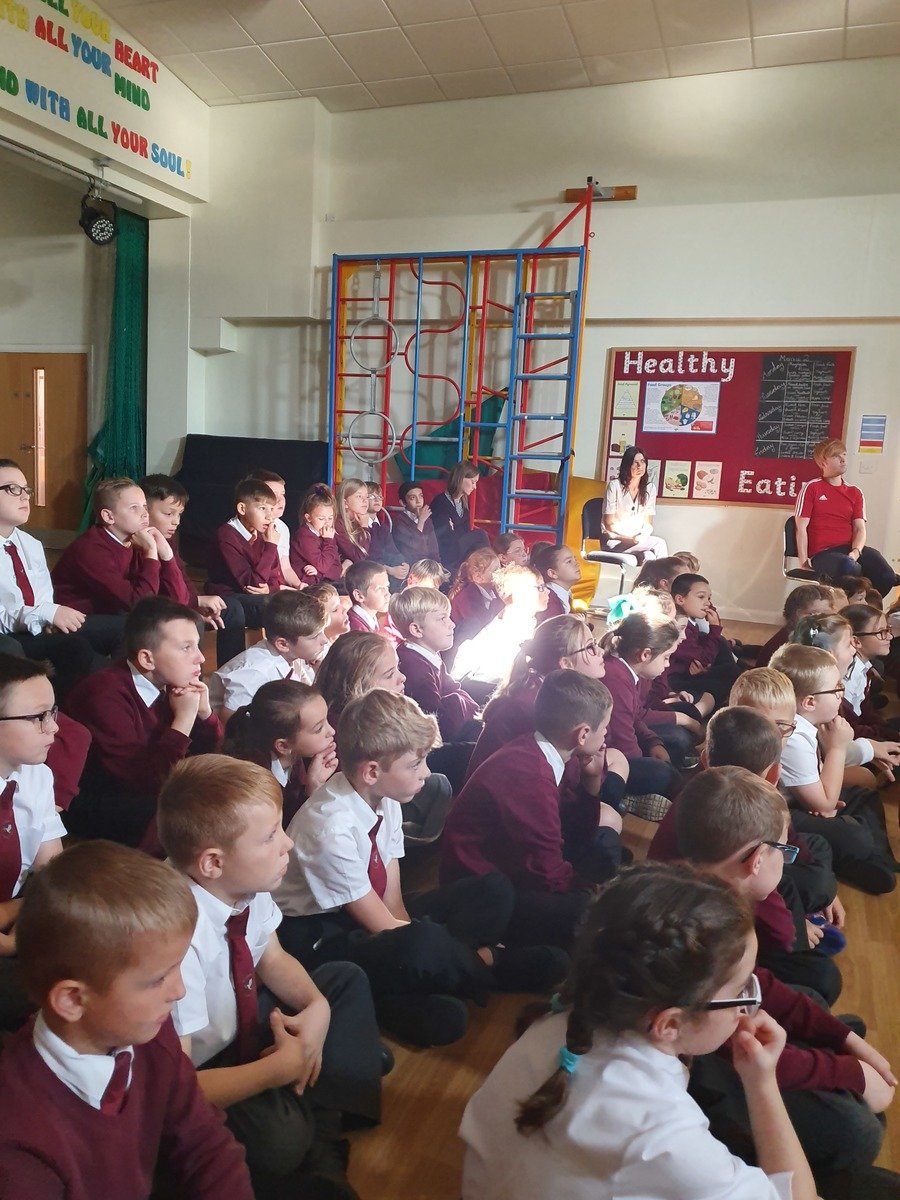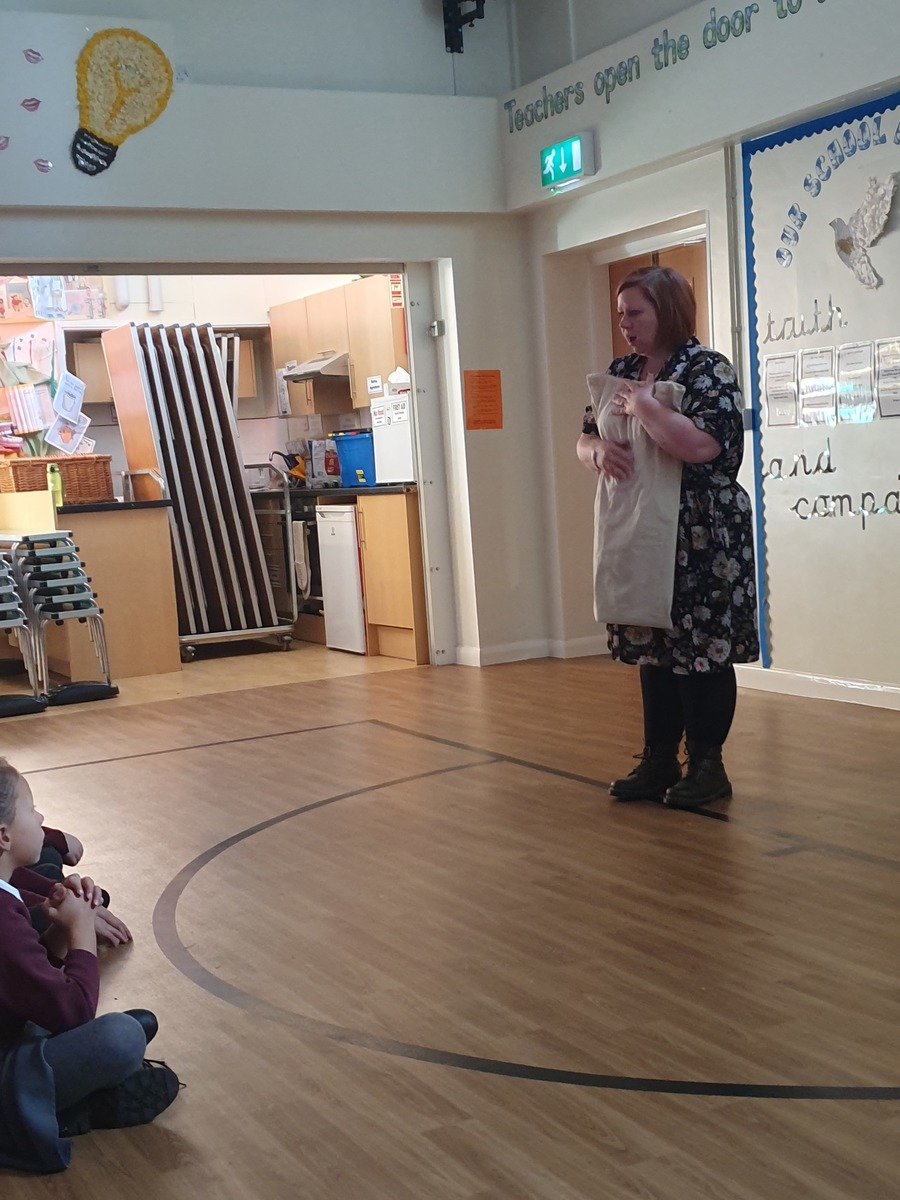 Friday 27th September 2019 - Be Bright Be Seen Assembly
Whilst we want our children to get out and about more and have active healthy lifestyles, we also want them to be seen by drivers, especially at night or in poor light conditions.
Mr Butt, our road safety officer for schools in the East Riding, came into school this morning to deliver a road safety assembly to our children.