C

r

e

a

t

i

v

e

R

E
As part of our RE Curriculum, children are regularly given the opportunity to explore topics in a more creative way. Here are some examples of children's work from different classes being creative in RE.
The Year of the Word
Each year our School joins other primary schools in the Bishop Konstant Catholic Academy Trust to share a themed week. This year we have been focusing on The Year of Word 2020, 'The God Who Speaks'. As part of our themed week activities, a selection of our KS2 children attended the RE Art Workshop.
Inter-faith Week
As a school we took part in Inter-faith Week to increase awareness of the different and distinct faith communities in the UK, in particular celebrating and building on the contribution which their members make to their neighbourhoods and to wider society that we live in.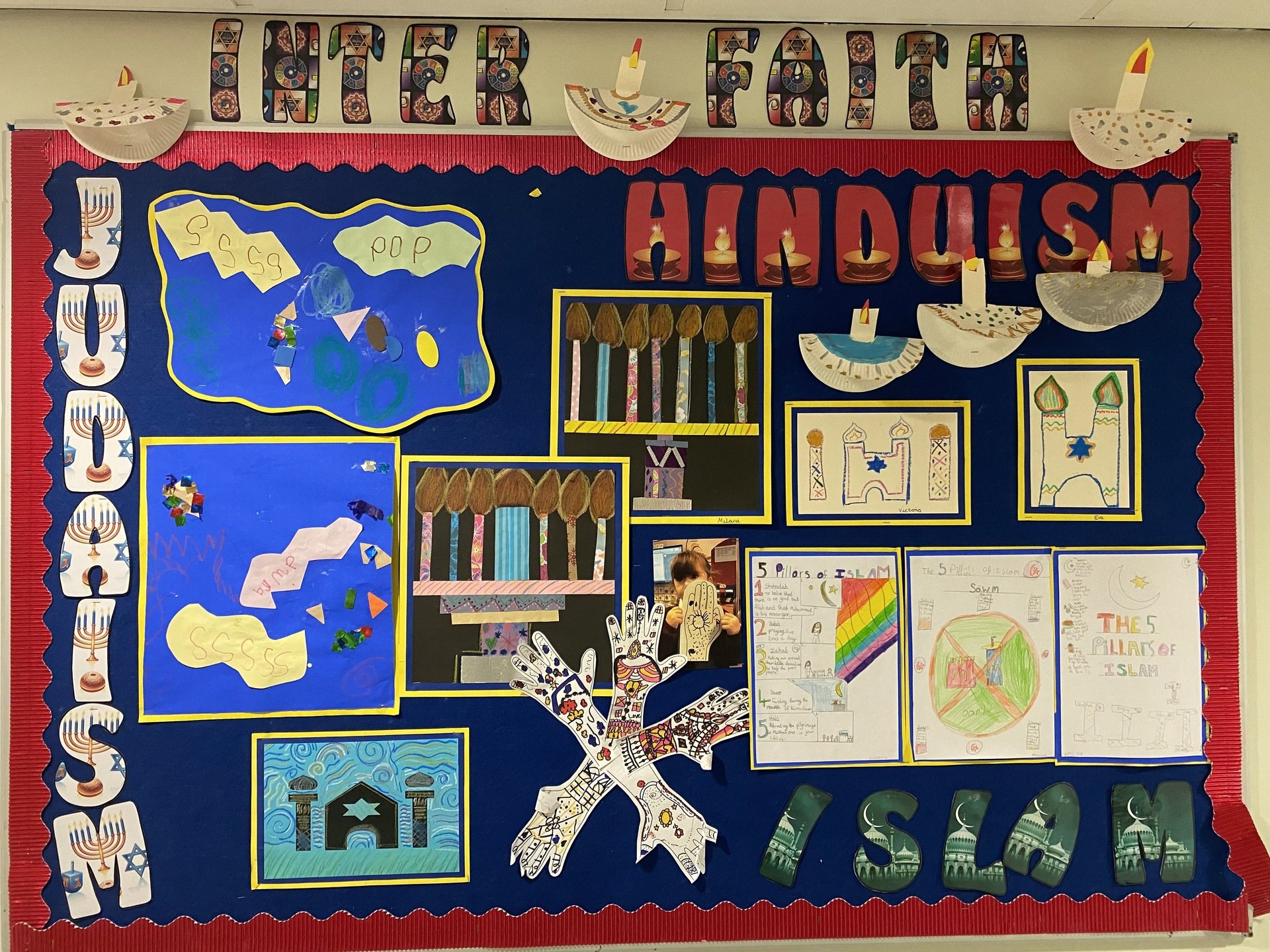 Spring Term Creative RE
In Foundation Stage our young children thoroughly enjoyed exploring around our outdoor area looking and searching for items in nature from God's World. They created some beautiful paint work all about the world God has created for us.
In Years 1 & 2 the children have been learning about Baptism. Using the art of collage, they created some wonderful pictures to represent the Sacrament of Baptism.
In Years 3 & 4 the children have been learning all about the Bible. They produced stained glass windows which was supported by written work and storyboards of a Bible story.
In Years 5 & 6 the children produced some beautiful art work based on the Story of Creation.