Collective Worship is a core aspect of our schools catholic identity. The importance of spending time in the presence of God has been fundamental to the Catholic way of life for centuries.
Here at St Joseph's, we ensure that our children have broad and varied opportunities to experience God through prayer and worship.
Our whole school comes together twice a week for worship.
On a Monday, each class takes it in turn to share with the school the virtue of the week from
Virtues to Live By.
On Friday's, our school meets together again in celebration of the past week. This assembly incorporates an element of Collective Worship at its beginning, focusing on the upcoming Gospel reading. Different classes once again take responsibility for leading this part of the assembly.
Monday Morning Collective Worship
Thank you to Years 5 & 6 for planning and leading our Collective Worship. The theme this week was HOPE.
Lenten Liturgies
It was lovely to welcome Fr Nigel back into school during Holy Week to celebrate Lent with each class. All classes from EYFS to Year 6 helped to plan and lead their Lenten Liturgy in preparation for Easter.
Collective Worship Rota 2021/2022
May Devotion to Mary Our Mother
Today we gathered together for collective worship as we celebrated Mary Our Mother and the Month of May. The children have been very creative and produced a number of pieces of art and craft work that we offered to Mary in our liturgy. The children sang the following songs beautifully too: Bring Flowers of the Rarest, Holy Mary by God's Decree & Daily Daily Sing to Mary. It was a wonderful celebration.
Advent Praise
Our Advent Praises have taken place over the last 3 weeks and have been led by our KS2 Children.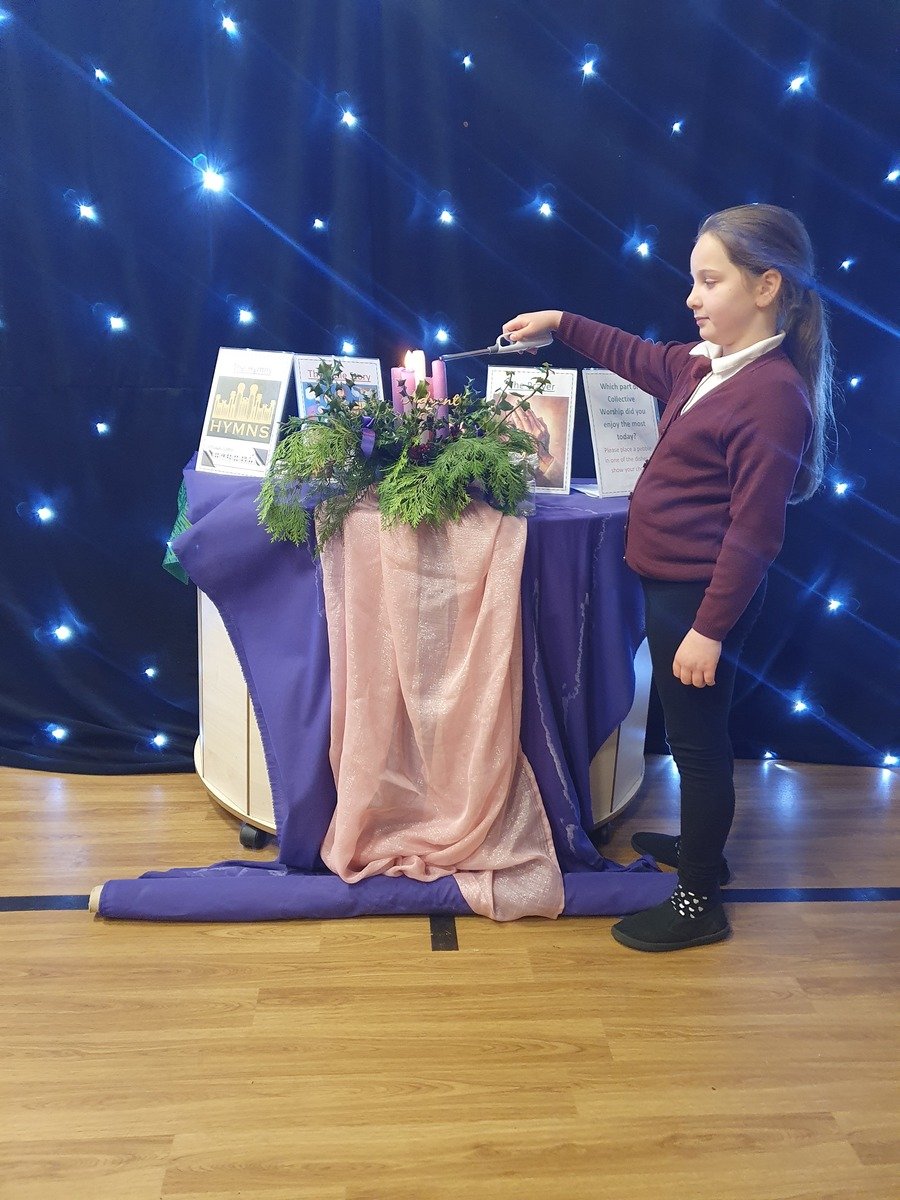 Collective Worship Policy