A Harvest Like No Other
This is a Harvest like no other as many families face chronic food shortages, malnutrition and poverty as the result of coronavirus. With your support, we can help people all over the world rebuild their lives.
At St Joseph's we will be doing our bit to raise money and support CAFOD.
On Friday 2nd October we will be 'Brightening Up The World' in our Harvest Outfits. Throughout the next couple of weeks we will also be asking for donations to support food banks in our local area.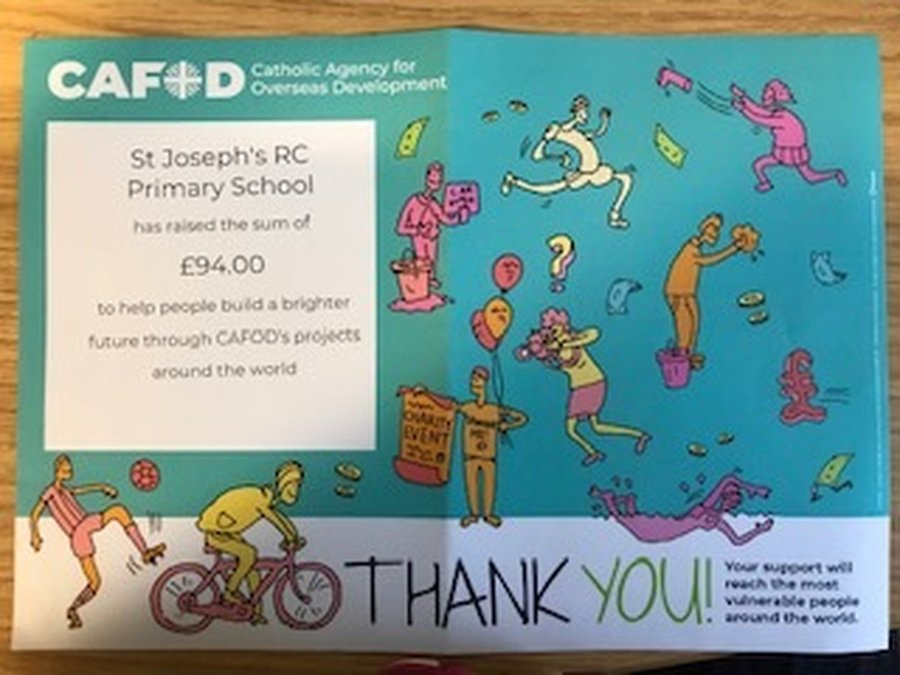 Mary's Meals
Mary's Meals provides one good meal to some of the world's poorest children every school day.
Their work is named after Mary, the mother of Jesus, who brought up her own child in poverty.
At St Joseph's we will continue to support Mary's Meals through the Back Pack Project
Many children receiving Mary's Meals don't have basic learning tools such as pencils and notepads.
You can support them to get the most out of their lessons by donating a backpack full of the things they need. For many children, a Mary's Meals backpack will be the first gift they have ever received.
Catholic Care - Gianna Project
Once again we are delighted to be supporting the Gianna Project and have already received numerous items that are much needed by families within our diocese.
The Gianna Project was established in 2011 and since this time has supported more than 550 families with items from our baby bank and much needed emotional and practical support. Many families that access the Gianna Project are experiencing very challenging circumstances, sometimes fleeing violence and newly arrived in the UK they are in need of support and understanding.