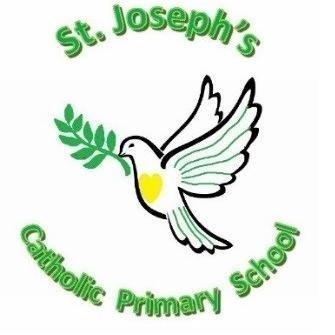 Our School Prayer
Thank you God our father, for our school, and all the people in it. Help us to make it a happy and safe place to be, where people look after and respect each other.
Amen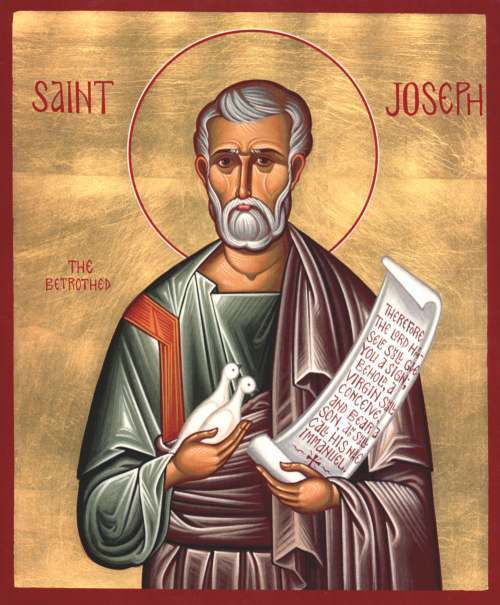 Saint Joseph - Our Patron Saint
The Heavenly Father chose Joseph, a young carpenter of Nazareth, to be the foster father of Jesus and the husband of the Blessed Virgin Mary.
After they were betrothed an angel appeared to Joseph in a dream and told him that Mary would bear a Child who would be the Son of God.
Mary and Joseph had to travel to Bethlehem to register for the census. They could find no place to stay except in a stable. There Mary brought forth her Son and laid Him in a manger.
At the word of an angel Joseph took Jesus and Mary to Egypt and stayed there till the angel told him to go back to Nazareth.
When Jesus was twelve years old he was lost in Jerusalem. For days Mary and Joseph looked for Him with great sorrow and found Him in the Temple.
At Nazareth Joseph worked hard for Jesus and Mary. Later, Jesus worked with Joseph in the carpenter shop and obeyed him.
Catholic Life at St Joseph's
In our Mission Statement, it says: Our school will be seen as a community with Christ at the centre where children are at the heart of all our efforts. We aim to achieve this through the teaching of the curriculum, prayer and worship.
St Joseph's Parish Church Visit
The children in years 3 & 4 are currently learning about the Church in their RE lessons. They visited our local Parish where Fr Nigel gave the children a tour and taught them all about the features of a Catholic Church.