Foundation Stage
I can hold a pencil.
I can use pencils to make marks.
I can sometimes give my marks a meaning.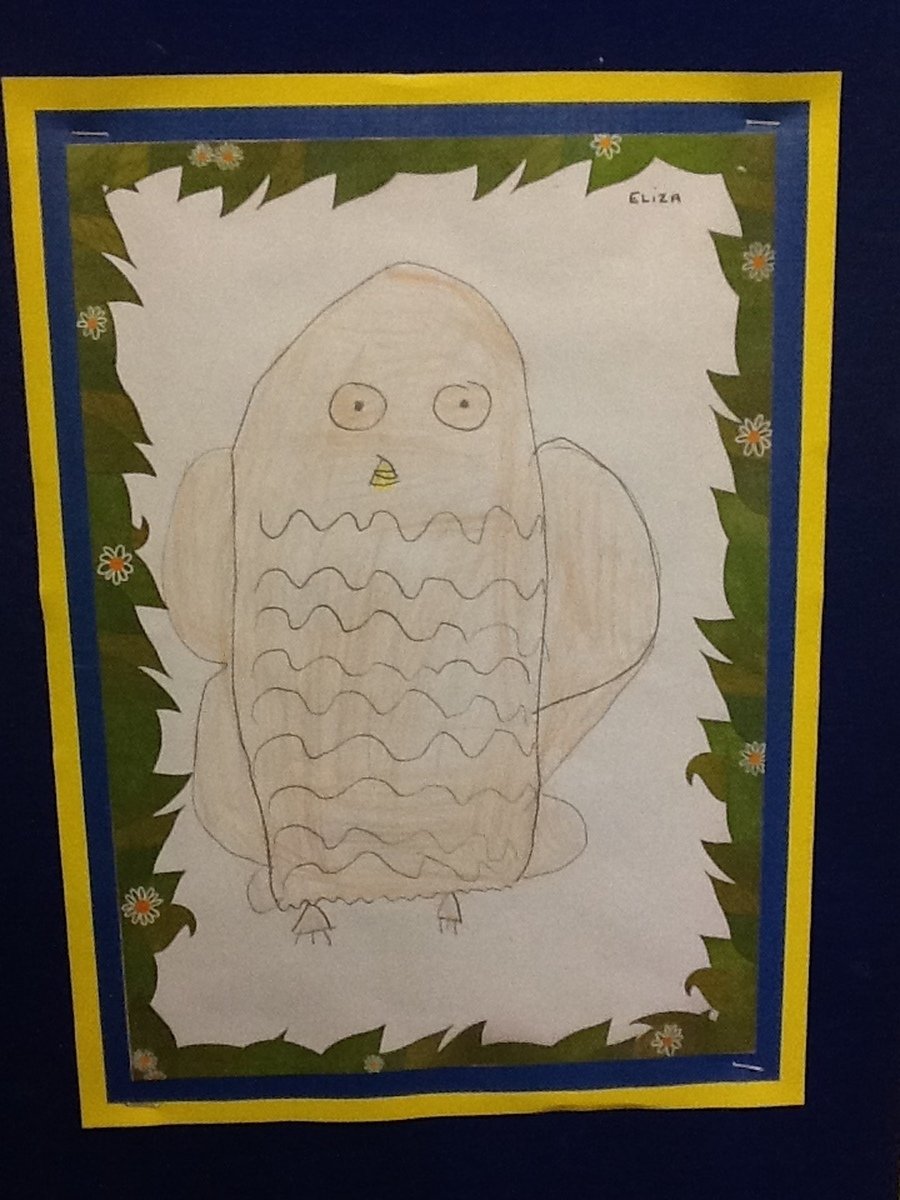 Year 3 and 4
I can use different grades of pencils at varying angles to show different tones.
I can use shading, hatching and cross hatching to show tone and texture in my drawings.
I can use shading to show shadows and reflections on 3D shapes.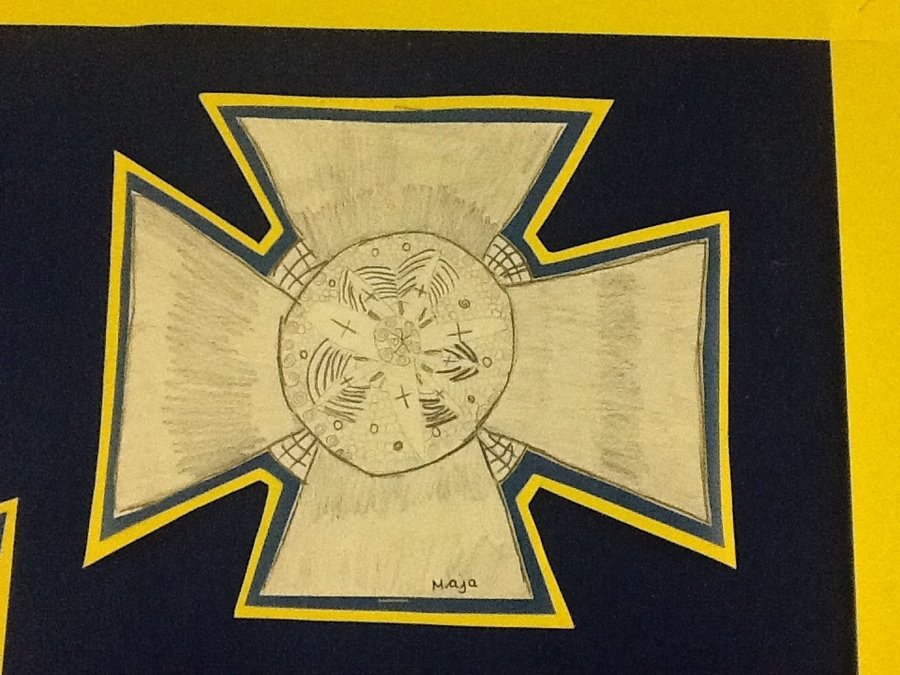 Foundation Stage
Explore what happens when they mix colours.
Choose particular colours to use for a purpose.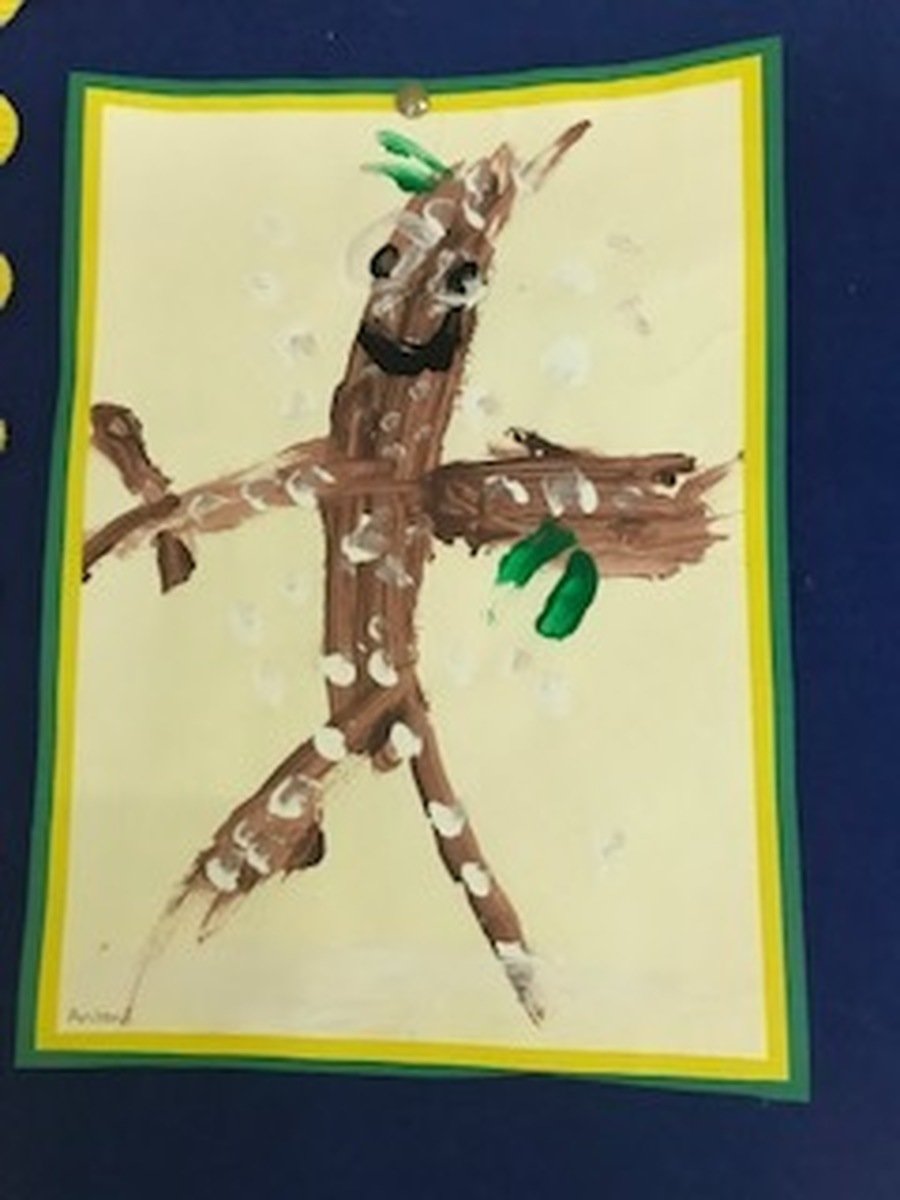 Year 3 & 4
I can mix a variety of colours and know which colours make secondary colours.
I can experiment with different effects and textures.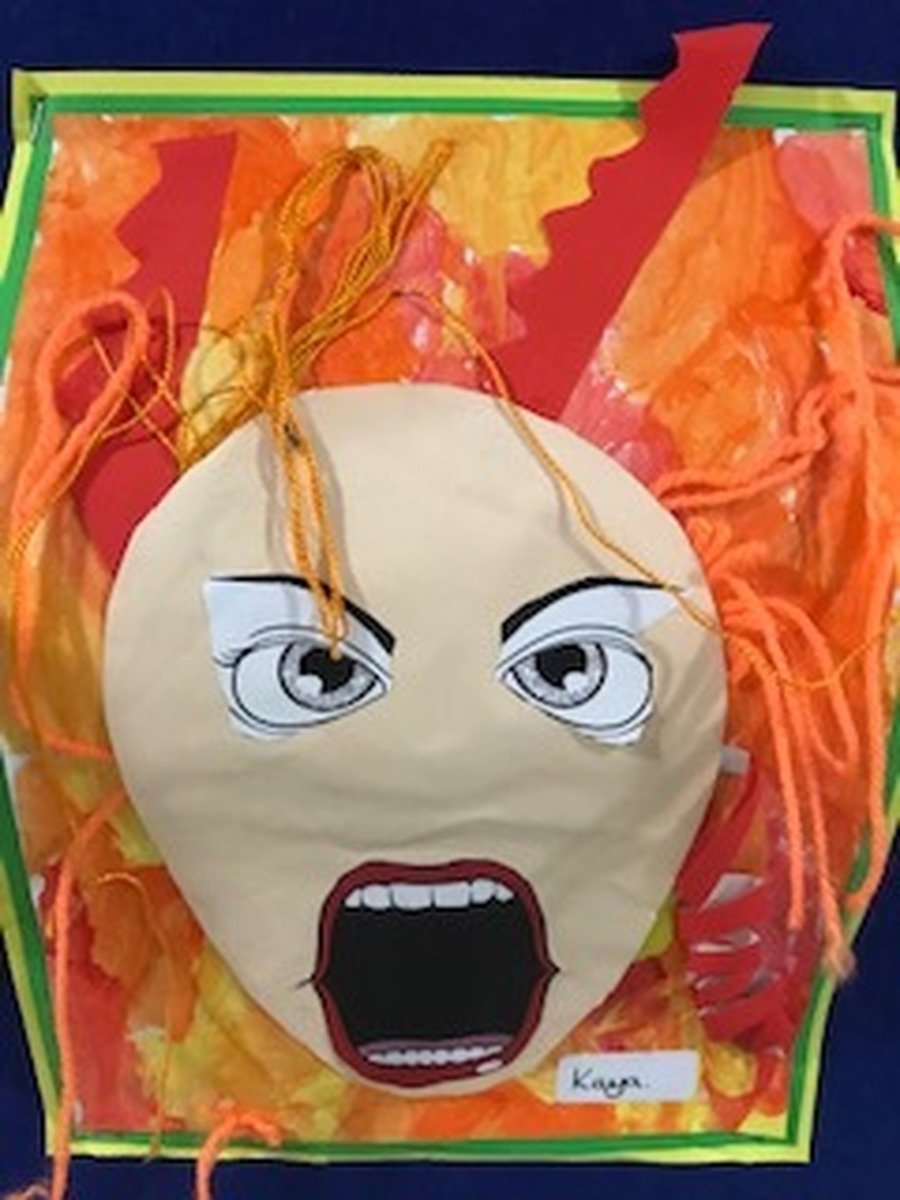 Year 1 and 2
I can draw with pencils.
I can draw lines of different sizes, shapes and thickness.
I can show patterns and textures in my artwork by adding dots and lines in my drawings.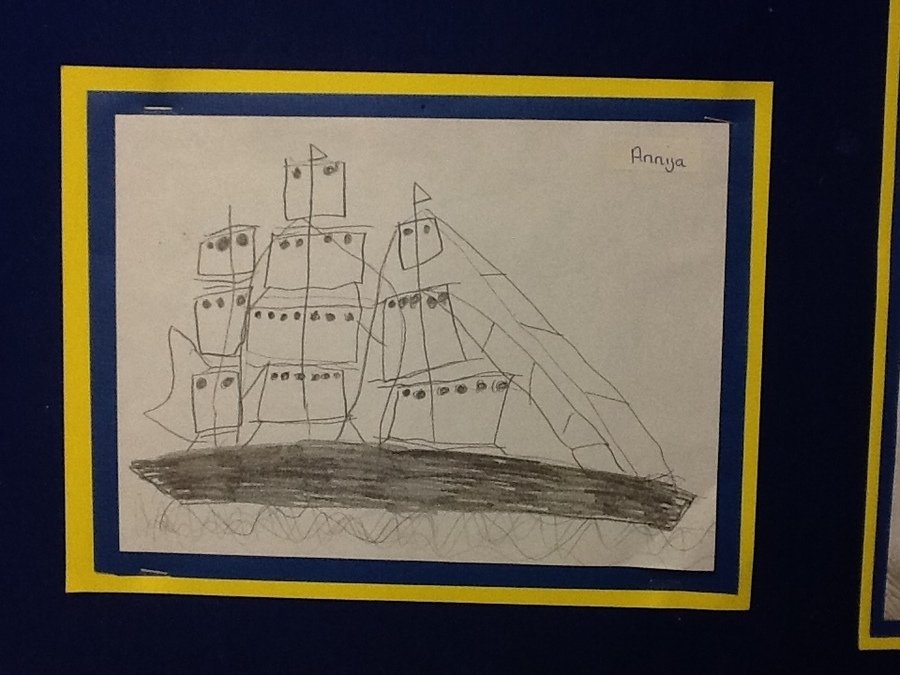 Year 5 and 6
I can incorporate shadows and reflections in my portrait drawings.
I can use proportion lines to add features to a portrait drawing.
I can develop my own style of drawing.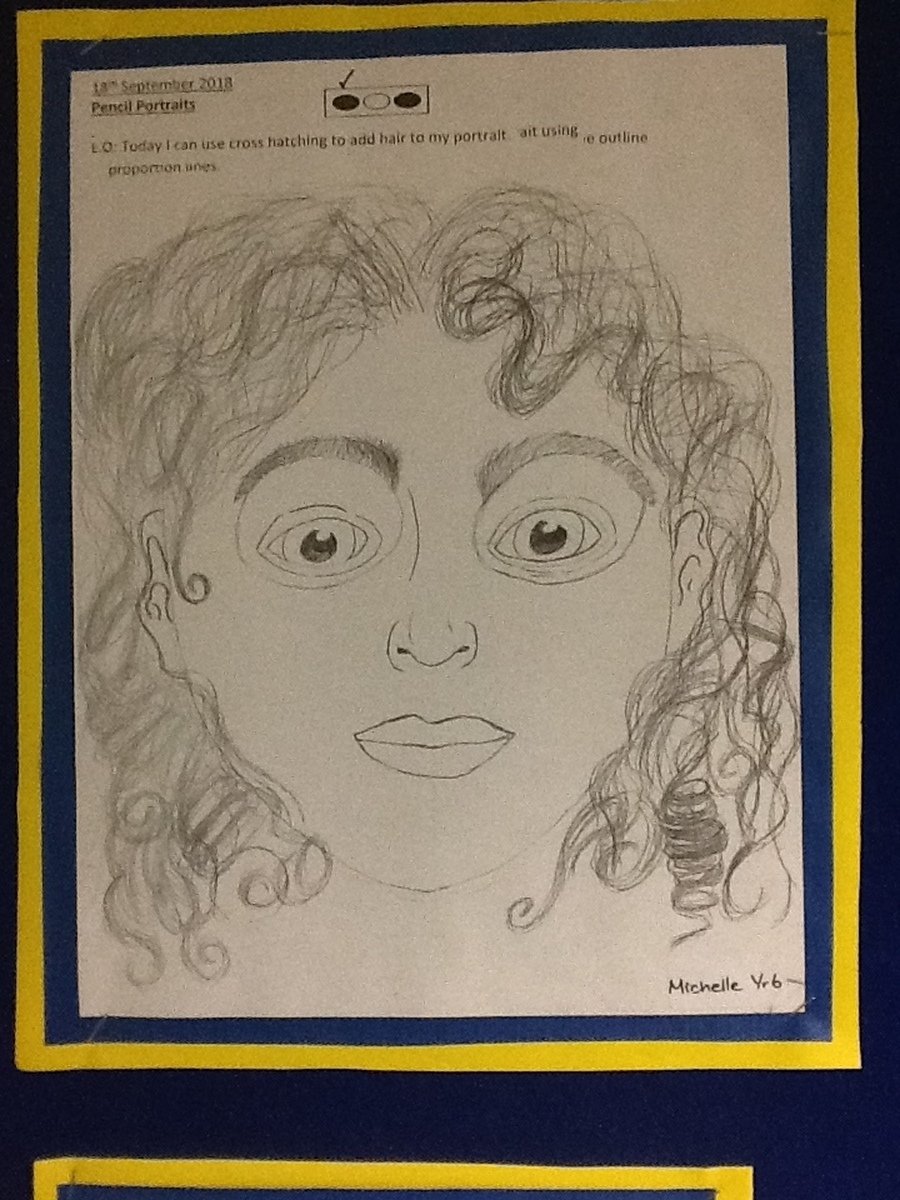 Year 1 & 2
I can create different textures e.g glitter.
I can mix a range of secondary colours, shades and tones.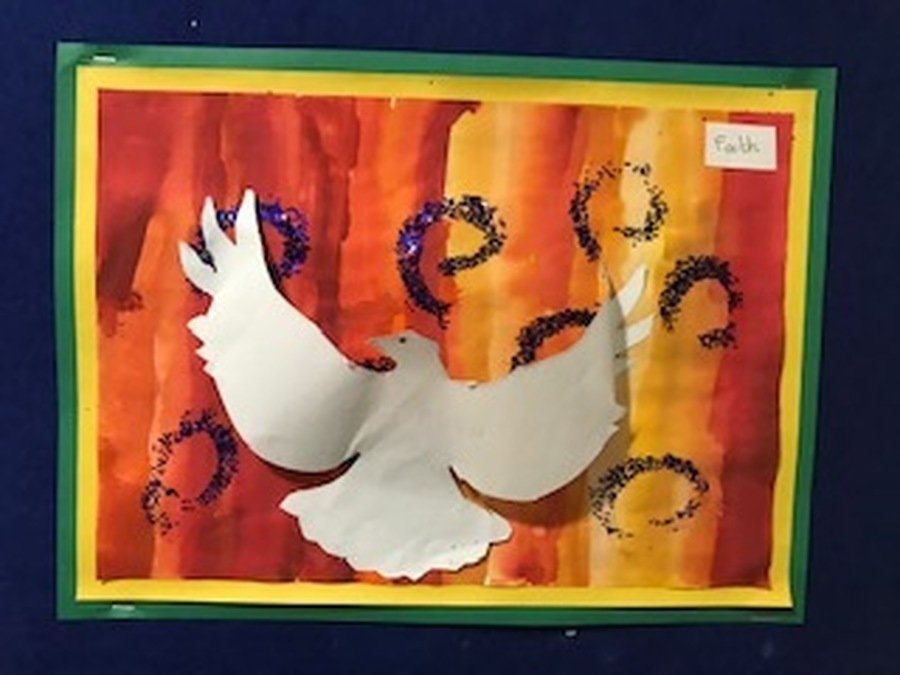 Year 5 & 6
I can create imaginative work from a variety of sources.
I can show an awareness of how paintings are created.